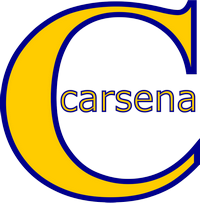 ESTABLISHED 1995
Web Hosting
Web Design & Development
fully managed Email Hosting
Carsena Technology Services
Web design, development & deployment
Web & email hosting
Dedicated & virtual servers & support
Secured offshore backup systems
Secured email & web systems
Domain name management & assurance
SPECIAL OFFER
​FREE EMAIL AND 1 PAGE WEBSITE HOSTING WITH DOMAIN NAME REGISTRATIONS
Includes Domain Name * Eg: yourname@yourdomain.com
1 Email Account with 3 Choices of WebMail Apps
500 Mb Disk Space
Price: 1680 THB per YEAR
MICRO PLAN
1 Gigabyte Disk Space
3 POP3 Email Accounts
12 Months: 750 THB
BASIC PLAN
5 Gigabytes Disk Space
cPanel
5 POP3 or IMAP Email Accounts
PHP & 2 MySQL Database
WordPress
3 Months: 800 THB
6 Months: 1500 THB
12 Months: 2900 THB
PERSONAL PLAN
10 Gigabytes Disk Space
cPanel
20 POP3 or IMAP Email Accounts
PHP & 3 MySQL Database
WordPress
3 Months: 1200 THB
6 Months: 2200 THB
12 Months: 3780 THB
SOHO PLAN
This is our most popular plan
30 Gigabytes Disk Space
cPanel
100 POP3 or IMAP Email Accounts
PHP & 5 MySQL Databases
WordPress
3 Months: 2100 THB
6 Months: 3990 THB
12 Months: 7200 THB
INTERMEDIATE PLAN
60 Gigabytes Disk Space
cPanel
150 POP3 or IMAP Email Accounts
PHP & 6 MySQL Databases
WordPress
3 Months: 2520 THB
6 Months: 4850 THB
12 Months: 8400 THB
BUSINESS PLAN
100 Gigabytes Disk Space
cPanel
250 POP3 or IMAP Email Accounts
PHP & 8 MySQL Databases
cPanel
WordPress
3 Months: 3150 THB
6 Months: 5800 THB
12 Months: 9780 THB
DEDICATED SERVER
Full dedicated server for your use only.
Everything you need to manage a corporate system and/or host unlimited sites & email accounts.
Totally dedicated top line server, fully managed and supported.
4 Terabyte storage. Unlimited traffic, email, SQL, etc.
DEDICATED SERVER SPECS:
Processors: Intel Quad-Core Haswell chip Xeon E3-1246 v3
Memory: 128 GB
Storage: HD 2 x 2 TB Enterprise Class SATA (RAID 1 – effectively 1x 2TB available for immediate storage, 1x 2TB for system and data backup.)
Connection: 1 Gbit/s
Guaranteed Bandwidth: 200 Mbit/s
Traffic: 30 TB (Actually its unlimited but after 30TB the connection will be limited to 100Mb/s)
Scheduled weekly backups of all data, websites and email to secondary hard drive.
CONTACT US FOR PRICING
Web Design
WE CAN work with YOUR budget. We create completely original web design and document design. These are NOT just bulk copy web templates like you may pay a lot of money for with other companies!
Our designs are all original one-off productions that you will not find on template sales websites and are not sold off to multiple websites and purchasers.
WordPress, Divi, HTML5 and CSS3
Our web design and template elements are defined with standards approved HTML5 and CSS (cascading style sheet) and are very easy for any web developer to understand, update, change or tweak!
We specialise in WordPress websites using the Divi theme.
ALL our web and other unique design creations are for one-off, one company, one website only use. We do not re-use web designs and layouts.
Contact Me Now if you are interested in using our WordPress and Web Design Services for your new website or for a redesign of your existing website.
Responsive Design
Responsive design provides mobile and small device/screen users an adapted-to-mobile view of your website.
We can make you a new responsive design website or we can take your existing pages and adapt them to responsive design.
In April 2015 Google announced that with searches done from mobile devices, responsive design websites will be listed first, before non-responsive sites.
With approximately 70% of web searches being done on mobile devices, it is essential that your site is responsive to ensure it gets a good ranking on search results pages during mobile device user's searches.
Your Name On The Web
Before you can get your website online, of course you need a Domain Name such as www.mydomain.com.
To do this you must register your Domain Name with a DNS Registry Service such as the Domain Name Management service that we offer.
What is the procedure for registering a new domain name?
Simply email us or use our contact form and we'll discuss your domain name with you.
Carsena offers Domain Name Registration and Domain Name Management services.
Once you register your domain through us you no longer need to worry about the registration expiring as we will ensure that this does not happen and that your Domain Name Registration is up-to-date.
Just Email us telling us what you need and let us take all the worry out of the whole issue for your with our personal domain name management and assurance services.
Domain Name Management
Domain Name Services – DNS
Domain Name Registration: We deal in both local .CO.TH, .IN.TH and a wide range of other country specific domain names as well as the usual international .com, .org, .net, .biz, .tv, .info and other domain names.
FREE 1 PAGE WEBSITE and 5 POP or IMAP EMAIL ACCOUNTS with ALL DOMAIN NAME REGISTRATIONS INCLUDED in ANNUAL FEE – 1,680 THB!
YOUR DOMAIN NAME IS YOUR HOME ON THE WEB. WHEN YOUR DOMAIN NAME FAILS FOR SOME REASON, YOUR WEBSITE AND EMAIL ALL FAIL AS WELL. WITHOUT PROPER MANAGEMENT OF YOUR DOMAIN NAME YOU RISK YOUR WHOLE ONLINE PRESENCE.
Get in touch with us now...